July, 2008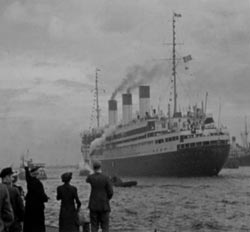 Explore the immense Cargo Holds of the USS Sleuthetania and seek to unravel the mysteries behind the lost journal of Captain Abraham Pequod.
International financiers and shipping magnates Patankar & Santanelli have proclaimed a new age in luxury travel with the launch of their flagship ocean liner, the USS Sleuthetania! The Sleuthetania offers unmatched comfort and opulence for her lucky passengers as she steams the worlds oceans and visits many ports of call.
These quests are available now to passangers of the USS Sleuthetania. The Sleuthetania calls at New York harbor and the port of Shanghai every few days.